Total no. of Flora Species & Cultivars
Total no. of Fauna Species
Couroupita guianensis Aubl.
Couroupita guianensis often known as Cannon Ball Tree produces fragrant inflorescences that last for a day. These inflorescences are borne on thick tangled branches produced from the trunk. At maturity, the fruit drops on the ground with a loud thud baring its seeds suspended in pulp. As opposed to the pleasant-smelling flowers, the fruits release a repugnant odour.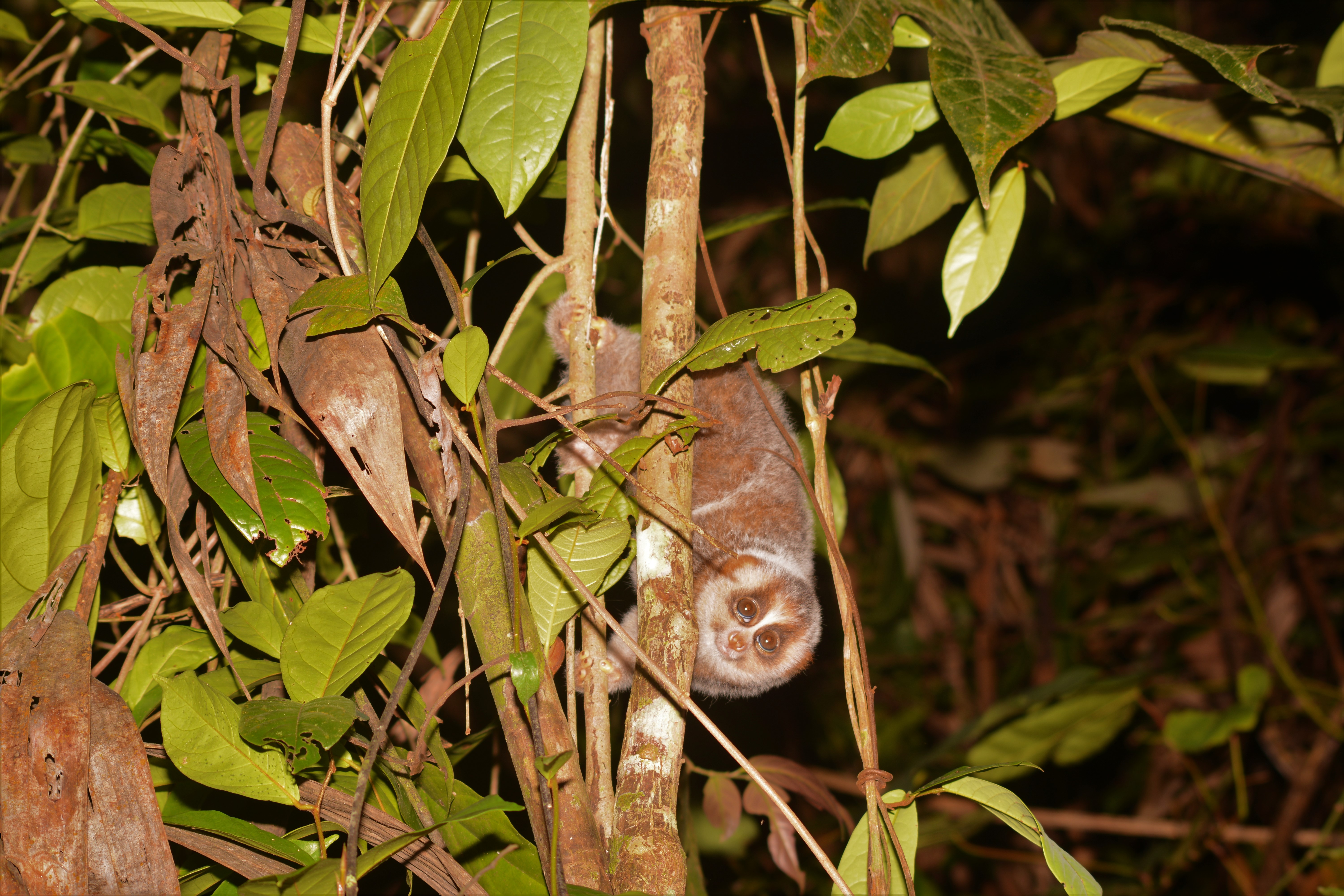 Nycticebus coucang (Boddaert, 1785)
The critically endangered Sunda Slow Loris is the only venomous primate in Singapore. It produces a yellow secretion from glands on the insides of its elbow, which combines with saliva to form venom. During the day, it sleeps on branches or in tree holes by tucking its head into its belly and rolling into a ball. Globally, the population size of Sunda Slow Loris is decreasing due to habitat loss and illegal pet trade.)
Video
Sunda Pangolin
Video of wild Sunda Pangolin in Singapore, captured on Night Vision Equipment.
Flora & Fauna News
View All
Climate change threatens the survival of tropical plant species
By 2070, global warming may decrease seed germination in over half of tropical plant species, potentially driving about 20% of them to extinction. University of New South Wales researchers led by Dr Alexander Sentinella estimated the temperature range at which seeds could germinate in 1312 species from all over the world. The expected temperature in 2070 is higher than the maximum germination temperature of one-fifth of the tropical plants studied, suggesting their seeds will not germinate in the future and cause large scale extinction.
03 Jul, 2020
'Bee' thankful for the bumblebees
Climate changes results in the disruption of timing between the plants and their pollinators. Researchers from ETH Zurich discovered that bumblebees may help to overcome these challenges by biting leaves of the plants that have not flowered yet, to stimulate the new flower production when pollen is scarce. Click here to read more.
02 Jun, 2020
Ancient date palm seeds found and grown after 2,000 years
Seven date palms (Phoenix dactylifera) have been grown from among hundreds of seeds found in caves and in the ruins of an ancient palace built in the 1st century BC in the Judean desert near Jerusalem. The seeds were radiocarbon dated to be close to 2,000 years of age, making them the oldest seeds ever germinated. Click the title above to read more. The ancient seeds were prepared by soaking them in water, adding hormones that encourage germination and rooting, then planting them in soil in a quarantined area. Genetic analysis showed that several of them came from female date palms that were pollinated by male palms from different areas. This hints that the ancient Judean people cultivated the palms using sophisticated plant breeding techniques, producing the best tasting dates that are popular in the culture and religions of the Middle East and also symbolic of oasis agriculture.
25 May, 2020