Total no. of Flora Species & Cultivars
Total no. of Fauna Species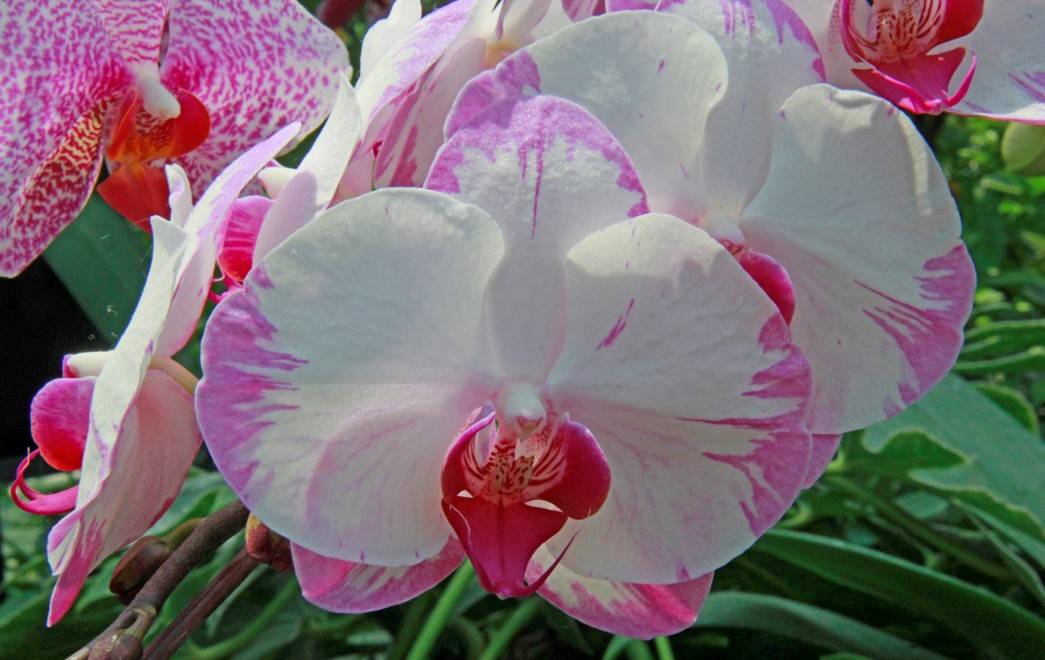 Phalaenopsis Champion Lightning
Phalaenopsis Champion Lightning is an orchid hybrid from parents Phalaenopsis Mount Lip and Phalaenopsis New Angel. It has white petals with light purple streaks at the margins. This beauty can be grown in indirect light with occasional misting. During Lunar New Year, the Chinese believe that decorating the home in shades of red brings good fortune. Consider getting this lovely orchid to celebrate the festive spirit!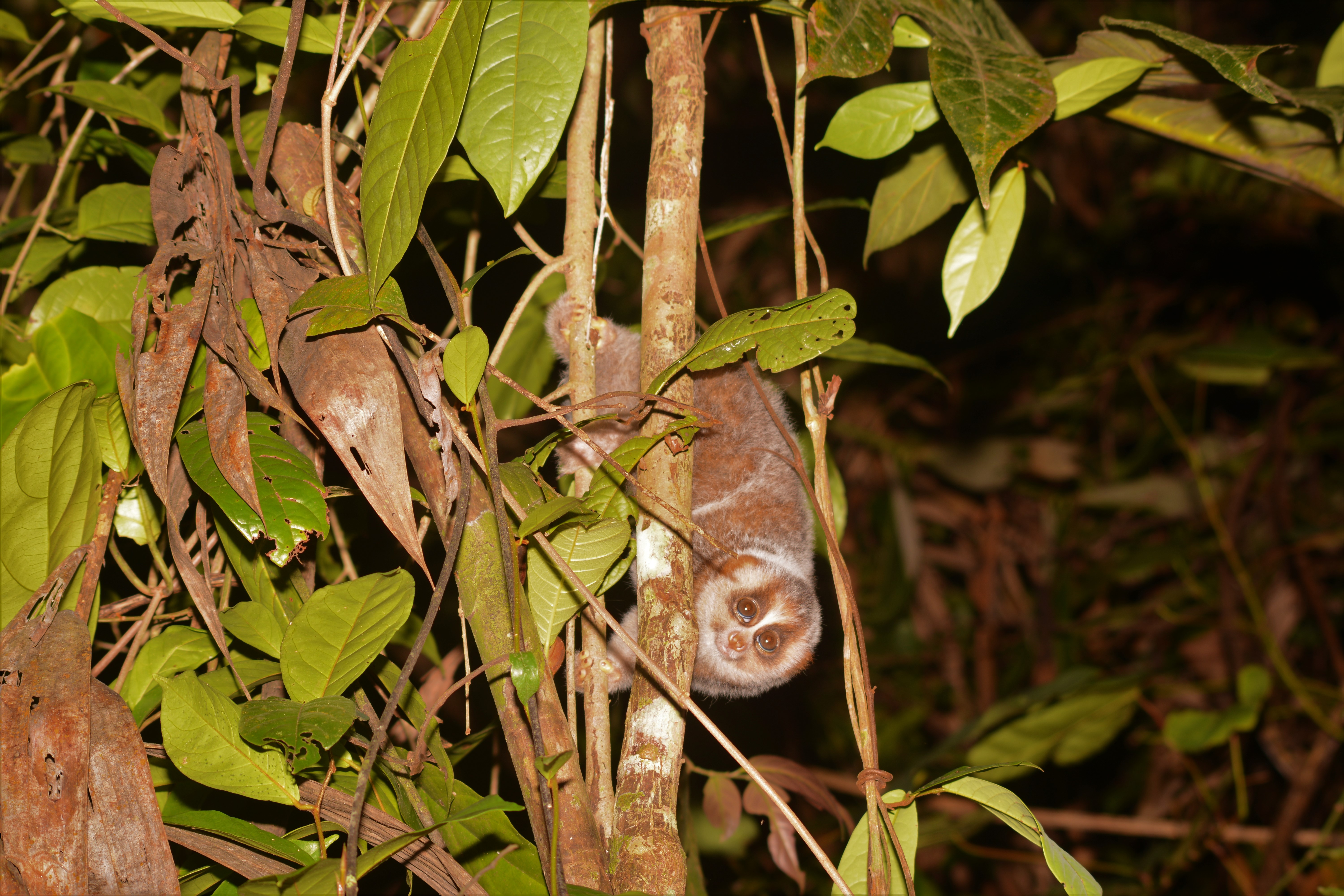 Nycticebus coucang (Boddaert, 1785)
The critically endangered Sunda Slow Loris is the only venomous primate in Singapore. It produces a yellow secretion from glands on the insides of its elbow, which combines with saliva to form venom. During the day, it sleeps on branches or in tree holes by tucking its head into its belly and rolling into a ball. Globally, the population size of Sunda Slow Loris is decreasing due to habitat loss and illegal pet trade.)
Video
Sunda Slow Loris
Video of wild Sunda Slow Loris in Singapore, captured on Night Vision Equipment.
Flora & Fauna News
View All
A game of hide-and-seek
High in the Hengduan mountains of Southwest China, the valuable herb Fritillaria delavayi commonly known as Fritillary or 梭砂贝母(suō shā bèi mǔ) in Chinese, grows. Traditionally used to treat respiratory ailments, the group of Fritillary herb (川贝 chuān bèi) can be found in Asian cough remedies. A kilogram of the plant's bulb is valued more than SGD 600 (approx. USD480). This herb can only grow at high elevations with cold and dry conditions, making the growing conditions hard to replicate for cultivation. As a result, fritillary can only be harvested from the wild and wild populations run the risk of getting overharvested. However, researchers found that in areas where fritillary is popularly harvested, the colours of the plant have become duller, blending into the surrounding. Whereas in inaccessible areas, the colours of the herb remain vibrant. This plant may be the first threatened species where natural selection can be observed to have played a part for the species to hide from its predator – Humans. Click on the title to read more.
08 Feb, 2021
Newfound Species is Possibly World's Ugliest Orchid
Researchers have recently described a leafless orchid with mottled brown flower which resembles a moldy paper bag. The orchid named Gastrodia agnicellus spends most of its life hidden underneath leaf litter on the forest floor in Madagascar and resurfaces only for pollination and seed dispersal. This small orchid relies on fungus for food as it does not have photosynthesis ability. The flower produces musk rose-like scent that becomes stronger under warmer temperatures to attract flies for pollination. Click the title above to read more.
20 Jan, 2021
Interest in gardening surges amid pandemic
Gardening has flourished during COVID-19. In Singapore, especially during circuit breaker period, many people who are stuck at home has picked up this new hobby to occupy their free time. Some of them have transformed a small part of their home into their own unique oasis. Nurturing these plants have helped people to relieve their stress and calm their minds. Click the title above to read more.
01 Dec, 2020