Chek Jawa Boardwalk and Jejawi Tower
From the visitor centre, you can choose to experience the Chek Jawa Wetlands via two routes: the Coastal Loop (600m) and Mangrove Loop (500m) boardwalk with lookout platforms, a floating pontoon, and shelters. Learn about the rich biodiversity through the educational panels and directional signs installed along the boardwalk. Both routes can be completed in about one and a half hours.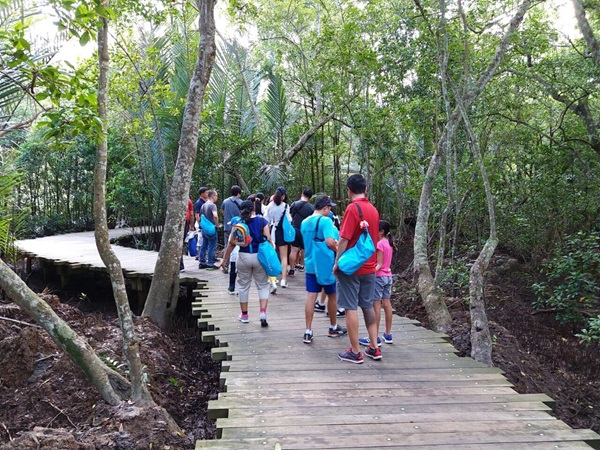 Along the way, you will be able to climb the seven-storey high (21m) Jejawi Tower to view the tree canopy and observe the biodiversity, such as birdlife. The viewing tower is named after the native tree (Malayan Banyan) that grows just beside the tower. Aluminum was used in the design and construction of the railings of the boardwalk, jetty, and viewing tower for its durability and ability to withstand harsh natural conditions at the wetlands.