The Ubin Project
~ "Ubin to remain as a familiar and rustic getaway, where we can reminisce the past and celebrate the present, where our children can learn about and enjoy thriving biodiversity, where we can come together to enhance its idyllic charm through sustainable means and practices, for future generations of Singaporeans." ~
About the Project
Its rustic charm, rich history, lush greenery, and varied biodiversity make Pulau Ubin a unique sanctuary. Recognising the value of the island to Singaporeans, the Government has been working with the community over the years to preserve its natural environment. We are committed to retain Ubin in its rustic state for as long as possible.

We want to build on our efforts and further explore ways to sensitively enhance the island, so that it remains an enjoyable destination for all Singaporeans –the old, the young and the young at heart – alongside the flourishing biodiversity.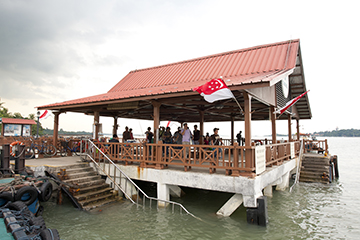 For more information about The Ubin Project, click here.