House No. 1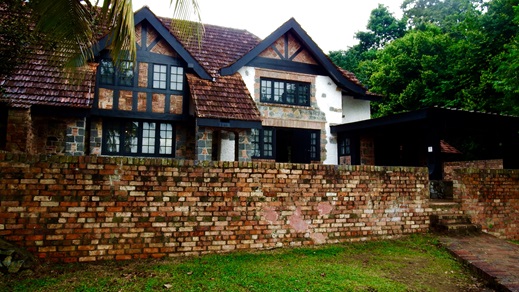 Located at the entrance of Chek Jawa, the visitor centre was converted from a Tudor-style house built in the 1930s. Fondly known as House No. 1 (its postal address in Ubin), the building was awarded conservation status by the Urban Redevelopment Authority (URA) in December 2003, and was carefully restored.
One of the unique features of the house is its original fireplace, which is probably the only one left in Singapore. The fireplace is no longer in use and is closed off as a family of Pouched Tomb bats (Saccholaimus saccholaimus) currently reside in the chimney of the house. Another rare species of Malayan False Vampire bats (Megaderma spasma) can also be found in an old water tower just beside the house. The water tower and the bats were not disturbed, and a new water tank was constructed for use instead.
The ground level of the visitor centre houses showcase information panels and interpretive displays that depict the history and beauty of the natural heritage in Chek Jawa.