Butterfly Hill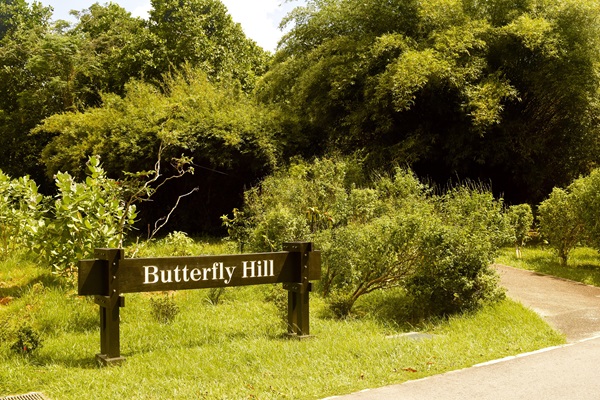 Butterfly Hill, a knoll created specially to conserve and showcase butterflies, attracts about 140 species of butterflies. It is about a football field in size.
It is a successful model of how the community can be involved in nature conservation efforts. Local butterfly expert, Khew Sin Khoon, provided advice on how to plant over 50 butterfly- attracting plant species. Some of these were "nectaring" plants whose flowers provide energy-rich nectar for adult butterflies, while others were "host" plants fed upon by caterpillars.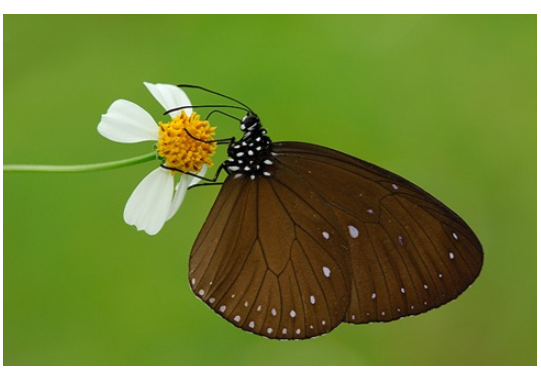 The butterfly species that can be spotted at Butterfly Hill include the Blue Glassy Tiger, Black Veined Tiger, Common Bluebottle and Cycad Blue. Rarities include the Common Jay and Dwarf Crow (above). The latter species was previously presumed to be extinct from Singapore. This species was only rediscovered in 2002 from Pulau Ubin and is so far known only from this locality. Species previously not recorded from Pulau Ubin like the Common Birdwing and Common Rose, have also been attracted to the hill and are now a common sight.
Read more about Butterfly Hill here