Ubin Living Lab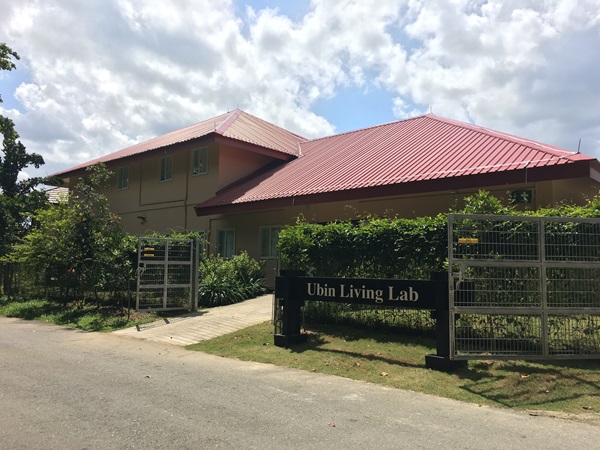 The new 2.1 ha Ubin Living Lab (ULL) serves as an integrated facility for field studies, education and research, and community outreach. It will function as an outdoor classroom for school groups to conduct educational programmes while providing a platform for students to learn about the island's history and heritage, as well as biodiversity on the island through citizen science. Organised groups may hold talks and workshops which aim to deepen appreciation for nature and heritage. NParks will work with various groups to implement environmental education programmes. Amenities at ULL will also be available to field researchers to support their research activities on the island. Activities held at ULL will be aligned with The Ubin Way and encourage greater community involvement in preserving Ubin's rustic charm for future generations.

Ubin Living Lab was first announced in November 2014 as one of the initiatives for The Ubin Project. Located at the former Celestial Resort site at the southwest of the island, two buildings have been refurbished to house two laboratories, a multipurpose hall, meeting and seminar rooms, two dormitories, as well as a gated outdoor campsite that can accommodate up to 100 campers. A basic first-aid post will be installed to provide treatment when there are activities at ULL. NParks staff based in Pulau Ubin will also start using the office space in the next few months. A mangrove arboretum will be set up within ULL near Sungei Puaka by NParks and the community. The arboretum will showcase 35 mangrove species found in Singapore as part of conservation initiatives under The Ubin Project. This includes eight critically endangered mangrove tree species that will be established and re-introduced to the mangroves in Pulau Ubin as part of the ongoing reforestation and habitat enhancement efforts.
Since 2014, members of the community have shared suggestions and feedback on the development of ULL. When completed, the total area of ULL will span 5.4 hectares. Future phases of ULL will include the planning and implementation of pilot projects for sustainable design and practices in potable water supply, waste management, electrical power supply, as well as green buildings. In the interim, NParks is also working with partner organisations to implement water treatment systems to provide potable water for visitors to ULL and public toilets on Pulau Ubin.
The rustic surroundings provide students with a suitable platform to engage in experiential learning while playing their part in conserving Singapore's biodiversity. Educators and research groups who wish to use the facility may fill up the application form and e-mail to NParks_Pulau_Ubin@nparks.gov.sg, two weeks in advance.