Ubin Living Lab

Located at the former Celestial Resort site in the southwest of Pulau Ubin, the 2.1-hectare Ubin Living Lab (ULL) was opened in November 2016. ULL is an integrated facility dedicated to support research and field studies, environmental education and community outreach. The concept and design were conceived through shared suggestions from stakeholders and members of the community collected since 2014.
The Main Block houses a field-studies laboratory, meeting and seminar rooms, as well as two dormitories. There is also an NParks office and first-aid room for visitors who need assistance. Located on the other side of a lake is the Hall Block. This includes a multipurpose hall to facilitate group activities and a dedicated space with wood-working equipment and work benches to support restoration work of kampung houses by the community. Fronting the lake is the Endut Senin Campsite that can accommodate up to about 100 campers.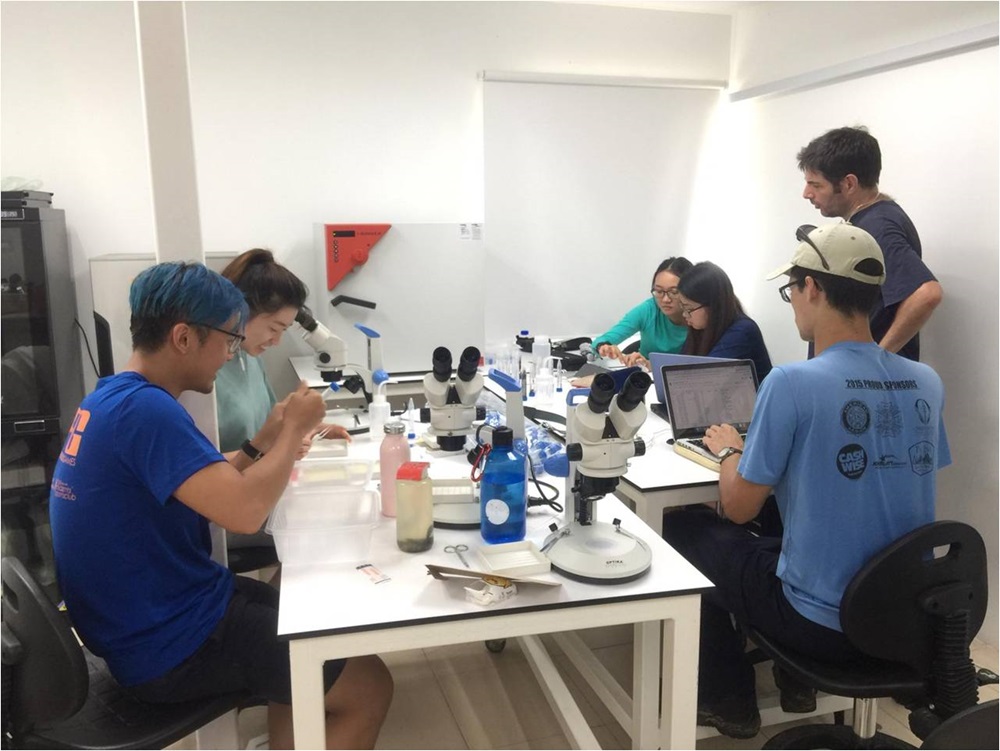 Students from Yale-NUS using the laboratory (Photo credit: Yale-NUS)
Volunteers helping with mangrove propagule collection at the Mangrove Nursery (Photo credit: Joseph Lai)
ULL also has a mangrove arboretum, which showcases a living collection of mangrove plant species native to Singapore. This arboretum will serve as a valuable reference resource for students and researchers. Also, it will provide seeds and propagules for ongoing habitat enhancement efforts elsewhere in Ubin.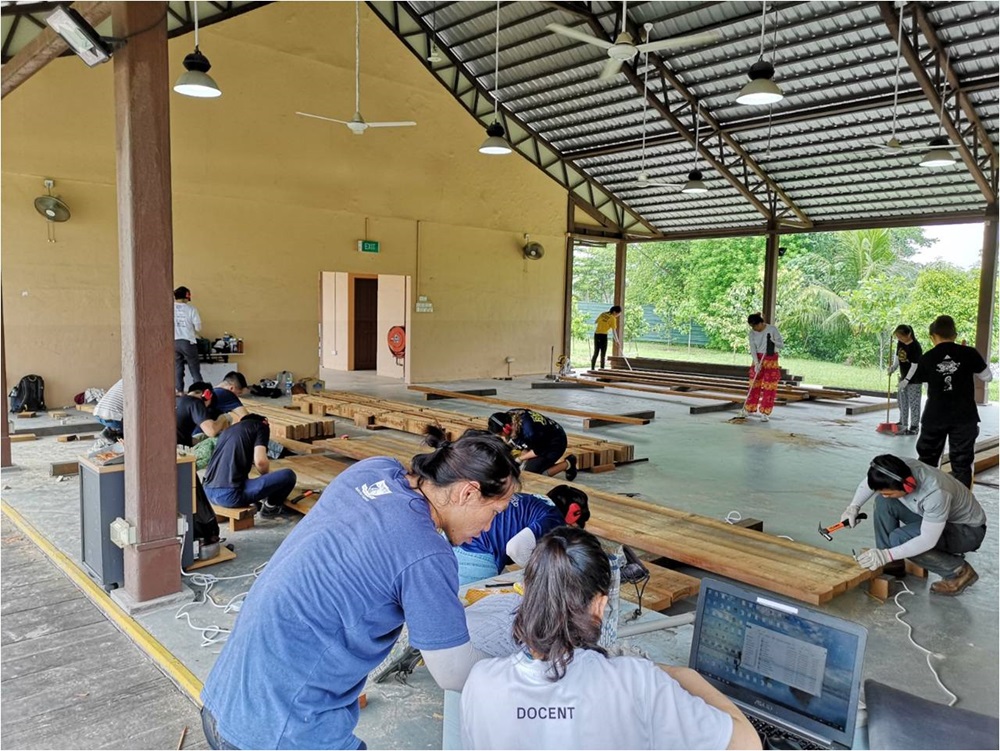 Students from NUS Architecture Programme at the Hall Block, working with timber to be used for the restoration of the Ah Ma Drink Stall in 2018 (Photo credit: NUS)
Since 2014, members of the community have shared suggestions and feedback on the development of ULL. When completed, the total area of ULL will span 5.4 hectares. Future phases of ULL will include the planning and implementation of pilot projects for sustainable design and practices in potable water supply, waste management, electrical power supply, as well as green buildings. In the interim, NParks is also working with partner organisations to implement water treatment systems to provide potable water for visitors to ULL and public toilets on Pulau Ubin.
The rustic surroundings provide students with a suitable platform to engage in experiential learning while playing their part in conserving Singapore's biodiversity. Educators and research groups who wish to use the facility may fill up the application form.