Sensory Trail Garden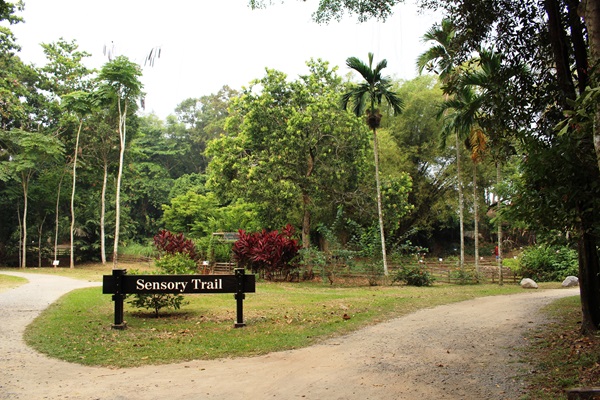 Experience Ubin's wonderful nature through your different senses along our Sensory Trail. It is an easy walk and takes about 1 hour to complete. It will take you through the backyard planting of the Pulau Ubin village home, where some fruit trees such as papaya, banana, rambutan and breadfruit etc are planted. You can see the different vegetables, spices and herbs that the villagers used to plant for their own consumption. You will also get to know the economic crops that are important to Pulau Ubin in the 1970s. This is an excellent introduction to the rustic and natural character of the island.
Explore the rest of the Sensory Trail to view the habitat enhancement works completed at the Sensory Trail Pond.