German Girl Shrine
Pulau Ubin has a number of shrines and temples but probably one of the most well-known is the German Girl Shrine.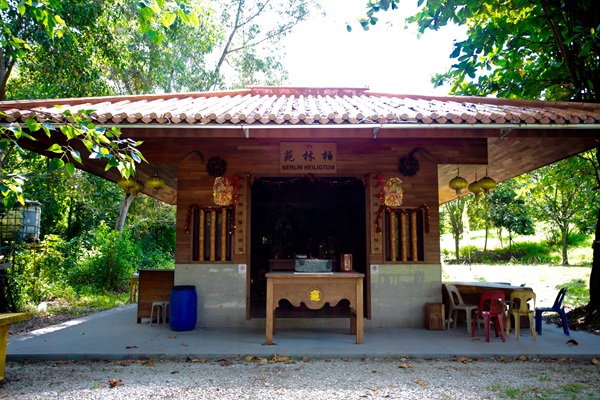 The story began in the 1910s, just before the First World War (1914-1918). There was a German family living on Pulau Ubin who owned a coffee plantation. According to historical research, the plot of land used to belong to two German families, Daniel Brandt's and Hermann Muhlingan's, but the identity of the German girl remains unknown.
When war broke out, the British military rounded up the German plantation owner and his family. His frightened daughter, who was about 18 years old, escaped into the woods. The rest of her family was sent to a detention barrack on mainland Singapore. A few days later, the girl's body was found covered with ants by the plantation workers. It was believed that she had lost her way and fell to her death from a cliff. Her corpse was discovered by Boyanese plantation labourers, who threw sand over her body and offered prayers, flowers and incense as a gesture of goodwill each time they passed her.
Eventually, a group of Chinese workers on the island carted her remains to the crest of the quarry's hill and gave her a proper burial.