1942-1945: The Japanese Occupation
Prior to the Japanese invasion, the Gardens' attention had turned to the impending outbreak of war. Most of the senior staff had been assigned to other duties under the Department of Food Control and Information and demonstration plots of vegetables were maintained to encourage food production among the public.
Within a few days of the Japanese occupation, Professor Hidezo Tanakadate of Tohoku University assumed control of the Gardens and Museums, and asked some of the senior staff, such as Holttum and Corner, to resume their work in the Gardens. Other staff members were not as fortunate, and were sent to work on the Siam-Burma Railway, where many lost their lives. After nearly a month's reparation work on house and grounds during the Japanese Occupation, the Gardens managed to collect itself and regain its calm centre of research activity. This was made possible because the Gardens and Japanese staff shared a common goal and belief in preserving the cultural and scientific heritage of Singapore.
Kwan Koriba, Botany Professor from the Imperial University of Kyoto, took over Holttum's duties as Director in December 1942. With a background in the relations between plant behaviour and climate, Koriba immersed himself in research on the growth habits of selected Malayan trees using both the Garden's Rain Forest and the Nature Reserves and produced a scientific paper entitled "Periodicity of Tree-growth in the Tropics". Holttum and Corner, relieved of their administrative functions, also devoted their attention entirely to further research.
It was the Gardens' staff and their captors' combined efforts during the turbulent years of the Japanese Occupation that have allowed for the preservation of the Gardens and its invaluable research properties despite the difficulties of war. During the war, a set of brick steps down to the Plant House were built using bricks made and installed by allied prisoners of war (PoWs), which can still be seen today. In August 1995, upon the 50th anniversary of the cessation of hostilities, a group of veteran PoWs from Australia came to the Gardens to examine the steps they had built with bricks marked with arrows.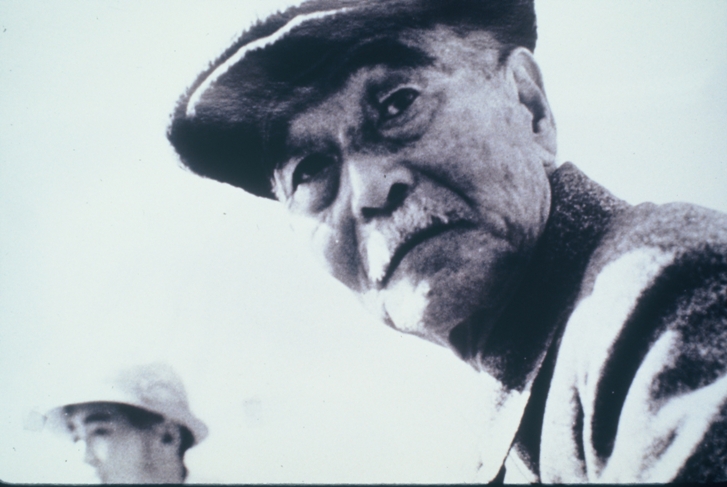 Prof Kwan Koriba, Gardens' Director (1942-1945), during the Japanese occupation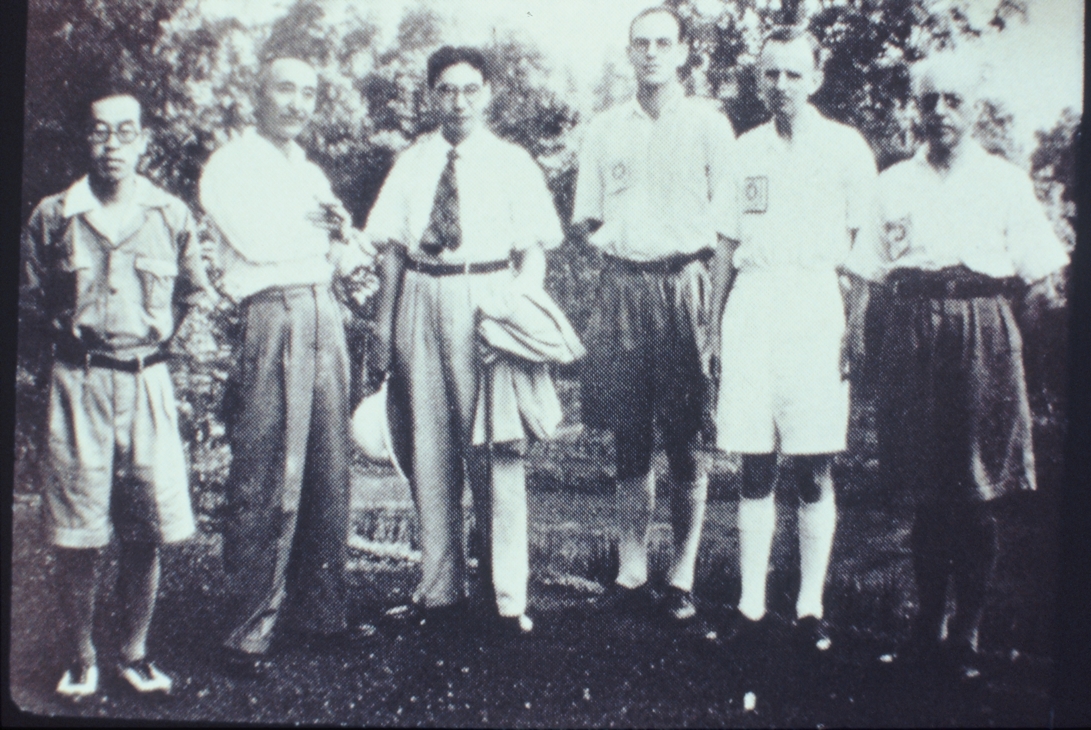 From left to right, occupying staff Yata Haneda, A Sato, Hidezo Tanakadate, Mr Corner, Prof Holttum and W Birtwistle in 1942