Visit our new exhibit "Botanical Lines" featuring historical drawings as far back as 1920's
Botanical Art Gallery
*Notice*
Vaccination-Differentiated Safe Management Measures (VDS) will be implemented for entry into the Botanical Art Gallery from 13 October 2021 onwards:
a. Individuals can be allowed in group sizes of up to 2 persons if all are fully vaccinated, including recovered individuals, and unvaccinated individuals with a negative pre-event test (PET) result.
b. Unvaccinated children, aged 12 years and below, may be included in the group of 2. If there is more than one child aged 12 years and below in the group of 2 persons, both children must be from the same household.
Daily 9am - 6pm
Closed every last Thursday of the Month
The Botanical Art Gallery is housed within the second refurbished conserved building, Gallop House No. 7 (Inverturret), which was built in 1906. The gallery highlights the vital role that art plays in the scientific documentation of plants in Singapore and the region, as well as how art can inspire renewed appreciation of the natural world around us. This will be Singapore's first permanent display of botanical art, where visitors will be able to see a selection of the Singapore Botanic Gardens' collection that includes more than 2,000 botanical paintings, as well as hundreds of sketches, line drawings and photographs. The display will also showcase various art forms, from original watercolours and ink drawings to prints and printing blocks.
Some of the iconic artwork on display includes the oldest dated painting in the Gardens' collection completed in 1890, of Phaius tankervilleae, an orchid which grows in freshwater swamp forests, as well as an illustration of Durio singaporensis, which is commonly known as the Singapore Durian.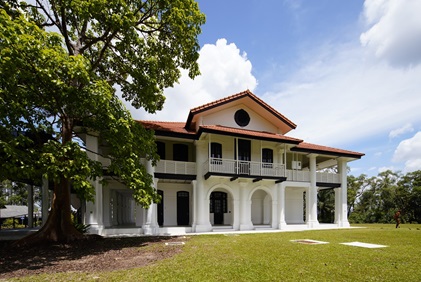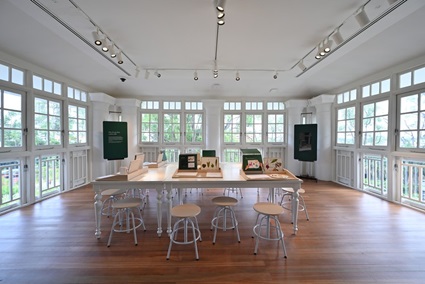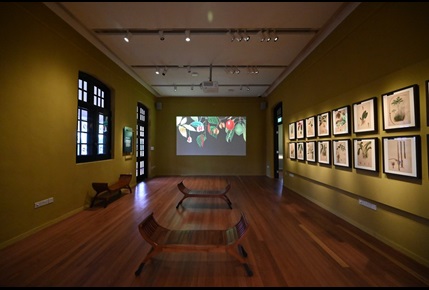 Visitors will also be able to try their hand at the various techniques involved in botanical illustration, such as sketching, mixing colours, and composing scenes. The activity room also offers sweeping views of the forested areas surrounding the house.

The Botanical Art Gallery will also feature changing exhibitions that complement the Gardens' permanent artwork collection. The first show, 'Plants in Print', will showcase a collection of rare books that records the development of early colonial botany in South and Southeast Asia. Local artists such as Shubigi Rao and Weixin Chong have also been commissioned to offer creative responses to these books and produce a series of contemporary artworks.