Children & Families (Individuals)
Join us for our scheduled programmes in the Singapore Botanic Gardens!
My Nature Field Journal Activity Booklet
Are you planning to explore nature and our green spaces together as a family?
Download our Nature Field Journal activity booklet below for a variety of fun activities that will encourage your child's curiousity in nature.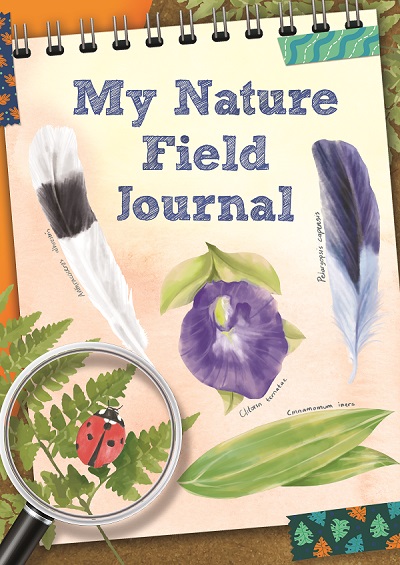 Registration & Payment
To e-register for our Scheduled Programmes for Children and Families (Individuals), please click on the hyperlink located at the respective programmes. The page will be directed to the online registration platform.

Registration is on a first-come-first-served basis. Please note that the closing date of registration for each workshop is two working days prior to the commencement of the programme, or when class is full, whichever is earlier.

Upon successful submission of online registration form, registrants will be immediately redirected to the eNETS online platform. To secure a slot, we accept payment via NETS or Debit/Credit card (VISA or Mastercard only). Please ensure that the pop-up blocker is temporarily disabled and your device generating the one-time password (OTP) for payment is ready,

Please note that payment made is not refundable.

In the event the workshops are fully subscribed, you will be placed on our waitlist and will not be directed to eNETS.

Confirmation Email
We require a minimum of 10 participants to confirm a programme. A confirmation email will be sent to you when a programme is confirmed. If you do not hear from us one week prior to commencement of workshop, please contact us.