Partial closure of the The Canopy Web for upgrading works till further notice
SPH Walk of Giants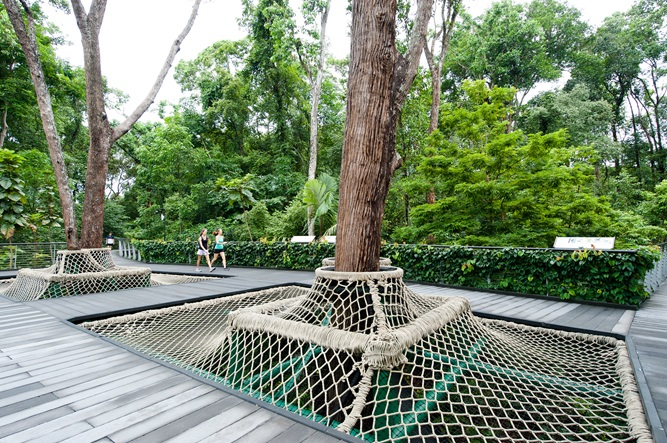 The SPH Walk of Giants is an elevated boardwalk which measures approximately 260 m in length and takes visitors from ground level up to a height of 8 m. The boardwalk brings visitors up-close to a diversity of plant species that are found in lowland rainforests in the region.
Highlights of the SPH Walk of Giants include an impressive variety of forest 'giants', palms, epiphytes and climbers, as well as the 'Canopy Web'.
Canopy Web
(Partially closed for upgrading works till further notice)
The Canopy Web allows visitors to experience being in the canopy of a forest from a height of about 8m. Here, visitors can peer up into the crowns of the surrounding trees, and also get to see them flowering up-close.