Venue Hire
Hold your function in the Gardens and let its splendour enthral your guests.
Burkill Hall will be closed till end-2019 due to development works in the National Orchid Garden. For alternative venues, please contact our managing agent, 1-Host, at nparks_hp@1-host.sg (HortPark) and nparks_fcp@1-host.sg (Fort Canning Park).
Overlooking the National Orchid Garden, this restored Anglo Malayan plantation house provides the perfect setting for weddings and special occasions.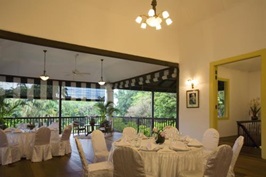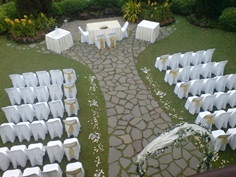 With a capacity to host up to 180 guests comfortably in seminar-style seating, the Function Hall is the perfect setting for corporate conferences, meetings, seminars, workshops and retreats. It is fully equipped with an audio-visual system and can also accommodate different setups such as classroom-style or boardroom-style.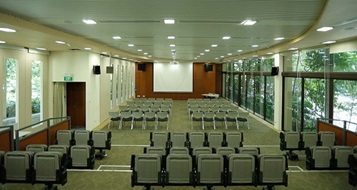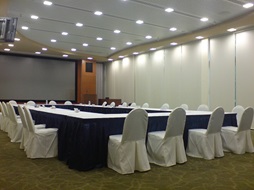 The Function Room can take up to 50 guests seated in seminar-style seating. It is an ideal venue for small corporate meetings, networking and training sessions.

Rental Rates (inclusive of 7% GST)

Usage fees for our venues are as follows:
Click here to download Singapore Botanic Gardens venue listing and rates
1-Host has been appointed by the National Parks Board to manage venue bookings at Fort Canning Park, HortPark and the Singapore Botanic Gardens.


For venue booking enquiries, please submit the online form with your preferred venue. For further enquiries, please contact 1-Host at 6475 0558 or nparks_sbg@1-host.sg.
Alternatively, you may call the NParks Helpline at 1800-471-7300 or email NParks_SBG_Venues@nparks.gov.sg.
For use of the Gardens' outdoor spaces for organised/group activities, please click here.