Bee's Knees at The Garage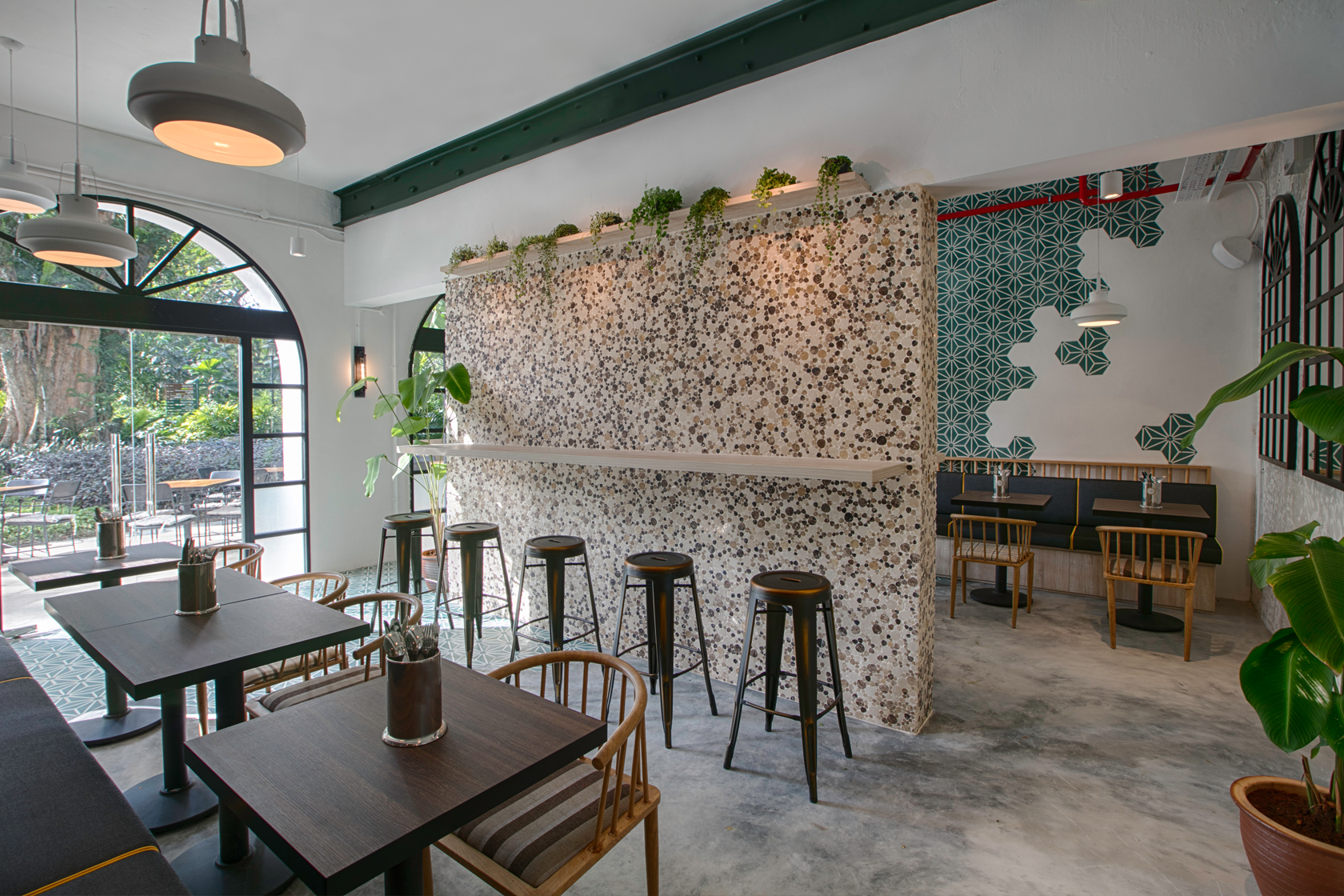 Bee's Knees draws inspiration from the highly social, evolved behaviour of bees. Located on the ground level of The Garage, Bee's Knees aims to pollinate the Gardens with warm hospitality, and sincere, genuine service. It is a fun and laidback, family all-day-dining garden café and bistro, with takeaway options and retail offerings. 'Bee social,' 'bee connected' is the friendly promise.

Bee's Knees offers a breakfast menu of eggs, waffles, house-made fruit bowls, and cakes, a Pizza and Pasta menu, as well as an extensive Salad and Sandwich menu, making it the perfect pit stop for park visitors as well as joggers at the Gardens.
Menu
Western Cuisine with Asian fusion
Location
50 Cluny Park Road, Level 1, Cluny Park Gate (Singapore 257 488)
Opening Hours
Bee's Knees (Level 1, The Garage)
Daily 8am to 10pm
Please contact us for more details
Contact
Tel: 9815 3213
Email: beesknees@thegarage.sg
Website: www.thegarage.sg/bees-knees/
Facebook: www.facebook.com/beeskneessg
Instagram: www.instagram.com/beeskneessg/